Email any member of the team using the prefix below @sawstonscene.org. Please be aware that we may not be able to respond immediately to emails or phone messages, because we all have other demands on our time – we are all volunteers, not paid employees!

Libby Pollard: SUBSCRIPTIONS – phone 836 662 or email subs@
Contact Libby with any questions about your subscription, whether you want to start subscribing, stop subscribing, or pay to renew your subscription. You can subscribe online. 
Beck Laxton: EDITOR – phone 562871 or email editor@
PICTURES – email pictures@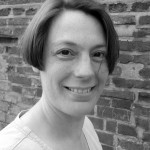 Contact Beck if you've missed the copy deadline and want to send copy in late, or if you're writing an article and have questions not answered here. She also designs and typesets the magazine, so get in touch if you have questions or want to suggest improvements!
If you're interested in joining the production team, please get in touch for a chat  – she'd be overjoyed to hear from you!
Beck is also a freelance writer, editor and designer – see becklaxton.com (though it's very out of date, sorry)
Yasmin Emerson: COPY – email copy@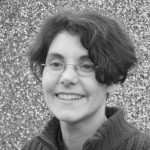 Send your copy for the magazine to Yasmin, and she'll let you know she's got it and get back to you with any queries. (Please send your pictures separately to pictures@)
John Godwood: ADVERTISING – email ads@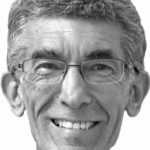 Contact John to ask about advertising in the magazine – check out our information and prices first. He's the person to contact if you want to advertise, or if you're an existing advertiser and want to renew.
Alan Chamley: SPORTS – phone 836890 or email sports@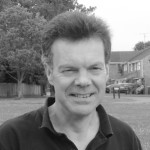 Contact Alan with any news about sports in the village – he's particularly keen on football, so if you're forming a new team he's the person to talk to. But any sport that's starting up in the village is welcome on our pages.
Mike Tapson: ACCOUNTS – phone 500700 or email accounts@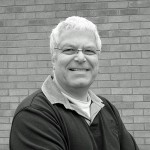 Mike deals with payments in and out and presents the accounts at our annual public meeting.
If you have a query about payment for your subscription, though, please contact the Subscriptions Manager.
Les Hylton: DELIVERIES – phone 527537 or email deliveries@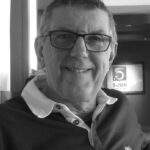 Les collects nearly 1,500 copies of Sawston Scene from our printer in Linton every two months, ties the magazines into bundles and delivers them to our volunteers, who then deliver them to subscribers. If you're interested in joining the team of deliverers, to help deliver every issue or as a substitute when a deliverer is away, please get in touch!
Jean Osborne: SALES – phone 832472 or email sales@

Jean has been a member of the production team since 1970, when she was one of the founders of Sawston Scene. She now deals with sales, refilling the boxes in Sawston shops where you can buy the magazine if you're not a subscriber. If you go to buy an issue and find the box empty, please let her know! (And check out the other places where you can buy it…)
Words by Beck Laxton; photos by Ann Redshaw