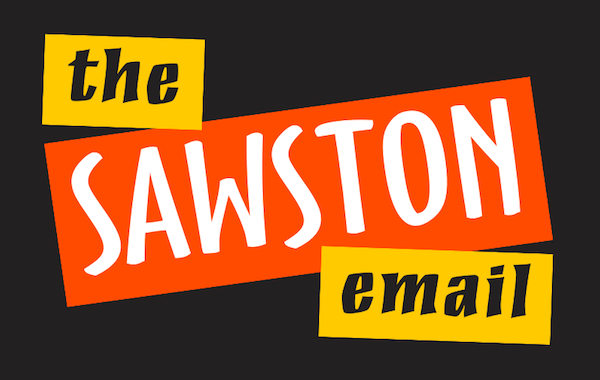 The Sawston email is currently on hold.
The Friday email was set up to let people know about what was happening in Sawston, using Sawston Scene's diary listings as the basis. In 2018 it moved to Thursdays, and the names was changed to the Sawston email, but soon after that it stopped due to pressure of work.
The email list was revived at the beginning of the coronavirus pandemic to share information about Sawston resources.
Sawston Scene is the village magazine but is bi-monthly, so when things were changing quickly, the mailing list was used to supplement the information in the magazine, with these conditions:  
We will only print information that we have got first hand from the people who are running things or in charge of them – nothing second hand. All information will be dated and attributed.
We will only put links to information about the virus if they come from a trusted source and have been checked by the two scientists who worked on the information in Sawston Scene.
If you know someone who can give us first-hand information who you think Sawston Scene might not be in touch with, please ask them to email us their updates at editor@sawstonscene.org letting us know the position they hold.
If you think this is a good idea, please sign up here and tell your friends about it too. Enter your email and name below and click Subscribe. You will get an email with a button Subscribe me to this list and you click on that. If you don't get the email, it's usually because you made a mistake typing your email, so try again. If you really can't work it out, email us and we can do it manually, but please do that as a last resort.